Masamitsu Araki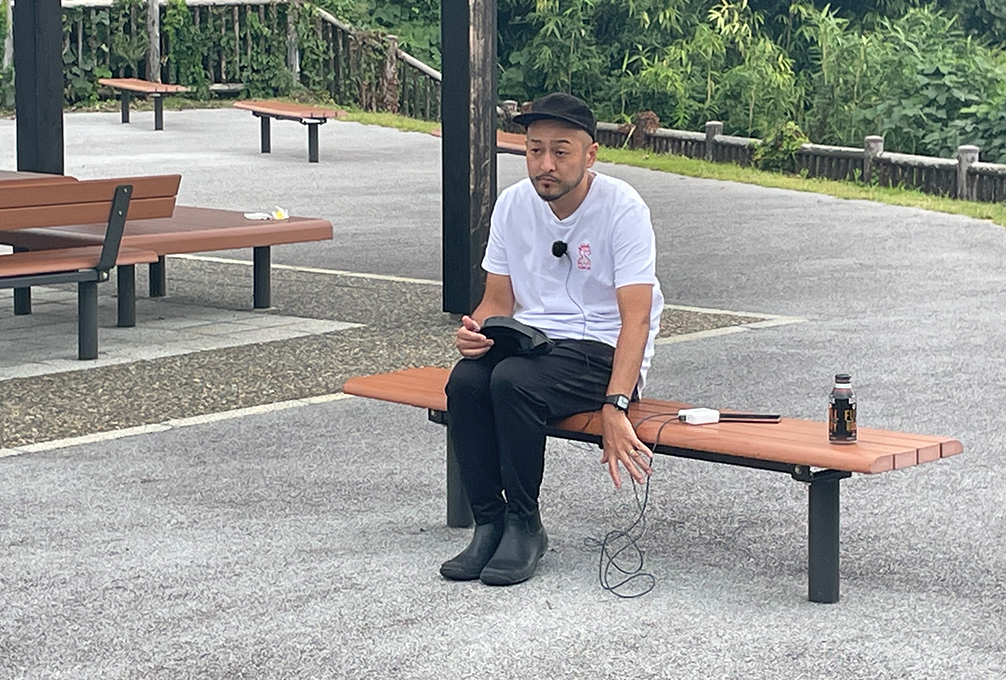 Masamitsu Araki(Masamitsu Araki)
Japan/Artist
Born in Yamagata Prefecture in 1981. Has presented a wide range of works, including theater pieces and installations. Major performances include "Soundtrack for Midnight TAMURO" (Mt. Hiei summit parking lot KYOTO EXPERIMENT, 2021), "Public Address Sound of place" (Theatre Varia Kunstenfestivaldesarts, 2021). His solo exhibitions include "Zombies and me" (Kyoto City KYOCERA Museum of Art, The Triangle, 2020).
2022 project
"Thoughtful Rut-busting Project" Work-in-Progress
Rut-busting image 1

Rut-busting image 2

"Soundtrack for Midnight TAMURO"(2021)Photo:Yoshikazu Inoue Credits:KYOTO EXPERIMENT
Two creations will take "Learning the relationship between electro-dance music and the city" as their starting point, by artist Masamitsu Araki, who has garnered domestic and international attention for her cross-disciplinary activities in performance and exhibition.

This residency, with the dance unit Yuka Hanamoto and Moe Matsukimoe, artist Shota Yamauchi, and artist group Archive Spay, aims to rethink existing viewing formats in the performing arts and to explore a wide range of presentation formats.

(1) The artists will create a performance while sharing materials collected according to the theme and lectures by guests.
(2) Create an "archivespey culture magazine".

A performance and exhibition of materials will be held to present the results of these efforts.