Ginevra Panzetti and Enrico Ticconi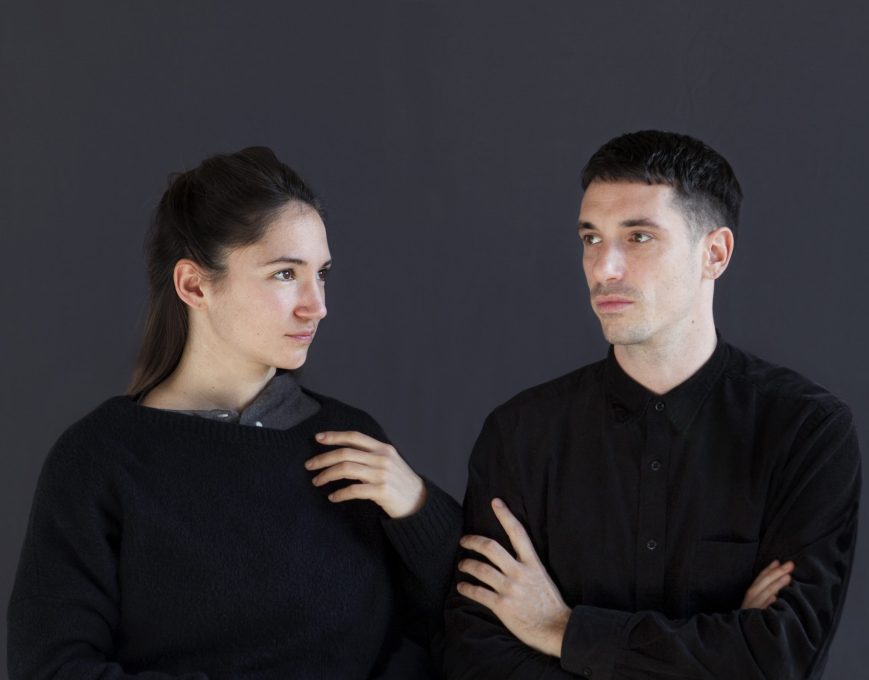 photo by Sergio Salomone
Ginevra Panzetti and Enrico Ticconi
Italy/Choreographer
Based in Berlin and Torino, they have been working as
a duo since 2008. Their artistic research interlaces dance, performance and visual art. Deepening themes related to the historical union between communication, violence and power, they draw on ancient imaginaries, creating hybrid figures or images between history and contemporaneity.
In 2019 they won the 13th Arte Laguna Prize, the first edition of Premio Hermès Danza Triennale Milano and the Danza&Danza prize as emerging choreographers. With the work "HARLEKING" they have been selected by the European platform AEROWAVES Twenty 19, the New Italian Dance (NID) Platform 2019.

Crossing the sea
Italy/Network
"Crossing the sea" is a project that aims to establish long-term connections and cooperations in the performing art sector between Italy, Middle East, Asia, Oceania and South America. The project is supported by the Italian Ministry of Culture through the Boarding Pass Plus programme.
Through open calls dedicated to young artists and professionals, the partners will drive and promote an internationalization process that will focus on networking, sharing of information, understanding of different audiences, co-productions, participation in platforms, organizing meetings and showcases.
The partnership (actually composed by 26 organizations from 19 countries) wants to strengthen and qualify the relationship between different geographic areas, creating an informal network where the participant organizations will also act as local antennas.
2022 project
Research and Creation for "INSEL"
©Ginevra Panzetti

©Valerio Figuccio

©Valerio Figuccio

©Valerio Figuccio

©Valerio Figuccio

©Valerio Figuccio
Co-operation program with "Crossing the sea", program for internationalization of Italian artists.
Berlin and Torino based artist duo Ginevra Panzetti and Enrico Ticconi will come to KIAC for research and creation of their new work, entitled "Insel". They will delve into the theme of islands and consequently their communities to explore the particular social situation and preserved cultural traditions. Their transdisciplinary approach among dance, performance and visual art will be present in this creation. The production process will continue in Germany, France and Italy, and the performance will be premiered in 2023 in Europe.