Jenna Jalonen / Collective Dope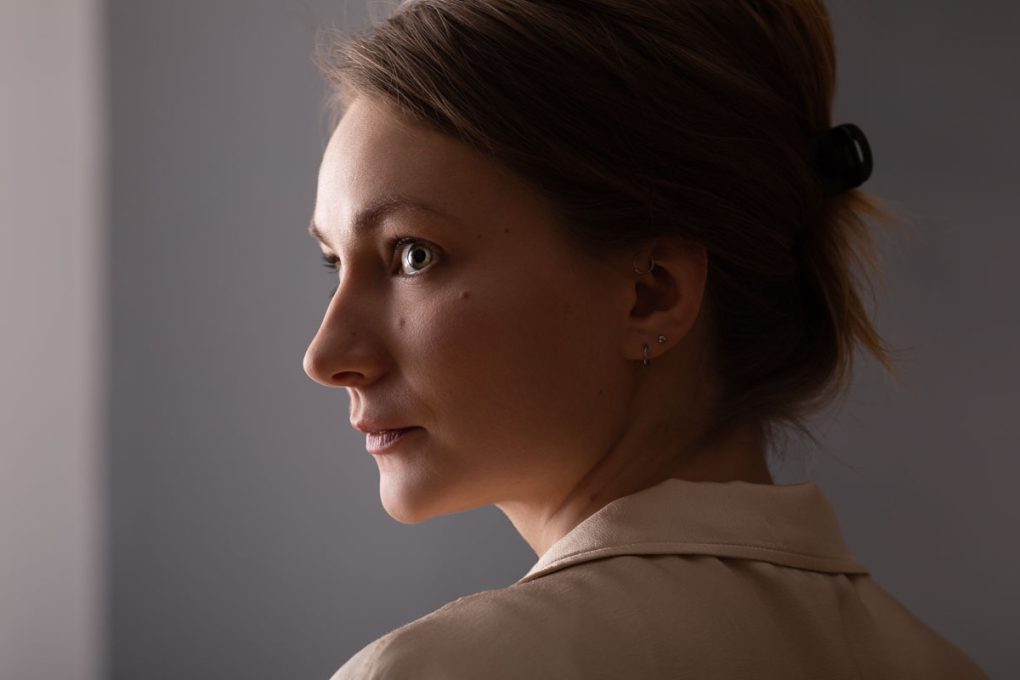 photo by Dániel Dömölky
Jenna Jalonen / Collective Dope
Finland, Hungary/Choreographer, Performer, Producer
Jenna Jalonen is a Finnish choreographer, performer and producer based in Budapest, Hungary.
After her graduation from the Hungarian Dance Academy, she has collaborated and worked with several international companies and choreographers. The production created with Beatrix Simkó, "Long time no see!" was part of the Festival d'Avignon Sujets á Vif program in 2018 and was selected amongst the Aerowaves Twenty19 productions.
Her production "BEAT 'I just wish to feel you'" was also part of the Aerowaves selection of Twenty20 and won the Rudolf Lában Prize for the best contemporary dance performance of 2019. She is the co-founder and producer of SUB.LAB Event Productions - an organization carrying Collective Dope, International Dance Week Budapest and SUB.LAB.PRO The Ensemble Program.
Coming from a background of gymnastics and classical Ballet Jenna has also found major inspiration in different movement and art forms like partnering, acrobatics, house dance and physical theater, that are visible in her movement and as a performer. She has been examining the body's physical boundaries while decoding the skilled body to its core. In the 'I just wish to…' -trilogy, she has been researching the so-called 'dead-body' quality – the uncontrolled body from simple everyday situations to wider phenomena of society. She carries an extensive scale of physicality that appears both brutal yet vulnerable on stage in her artistic works.

Aerowaves
/Network
Aerowaves is a European network of 44 dance experts representing 35 countries. Each autumn they all meet to consider 600 applications from emerging artists. These applications are in the form of one-take video documents of the short dance pieces they present, 15 to 40 minutes long. The Aerowaves network agrees on a selection of 20 based on an assessment of these videos, personal reports of the works on seeing those, and discussions at the meeting.
These 20 works are then shown live in an annual festival called Spring Forward, a promotional platform over a long weekend in April. About 200 producers mingle with the local audience, and 25 Aerowaves presenters make individual choices to invite three of these pieces to their own venues. Many further opportunities beyond the network and beyond Europe arise during the festival. Aerowaves has developed exchange agreements with dance presenters in Taiwan and South Korea, and is now happy to extend its network to Japan.
2022 project
JOKE 'I just wish to laugh at you'
DOPE 'I just wish to help you' Jenna Jalonen & Nóra Horváth, photo by Joeri Thiry

BEAT 'I just wish to feel you' photo by Dániel Dömölky
A Hungary based choreographer Jenna Jalonen is invited to create her new work, selected by Yokohama Dance Collection and Kinosaki International Arts Center from the dance festival "Spring Forward 2020" (online for Covid-19) organized by the European network AEROWAVES.
During her residency at Kinosaki, Jenna will be working on JOKE 'I just wish to laugh at you' , the 3rd part of the 'I just wish to...' -trilogy. Researching around the thematic of comedy, humour and laughter and the cultural differences in appropriation, body and entertainment. She will be collaborating with Polett Kasza (HU) and Bush Hartshorn (UK) during the creative process.

Supported by EU Creative Europe and EU-Japan Fest