Wu-kang Chen+Ruey Horng Sun+Takayuki Fujimoto a.k.a. Kinsei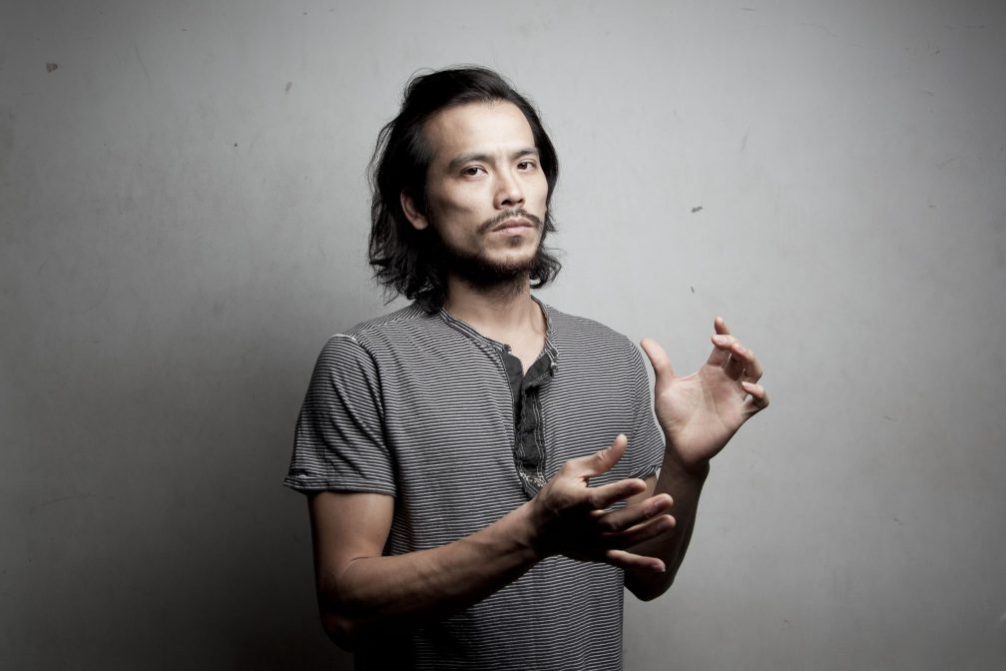 © Yuchung Chao
Wu-Kang Chen
Taiwan/Choreographer, Dancer
Wu-Kang was born in Taiwan. He started his 12-year collaboration with New York based choreographer Eliot Feld in 2001, whose practice influenced him greatly. In 2004, he co-founded HORSE as artistic director.. Significant works of the company include "Velocity" (2007, Taishin Art Award), "2 Men" (2012, Kurt Jooss Preis) which toured in Asia, US and Europe. He was the dance director for the opening of the Deaflympics in 2009. He started to collaborate with artists in different fields in 2011, including "Successor" (Exhibition X Performance) and an improvisation Dance x Sound platform "Primal Chaos" (co-curated with an improvisation pianist Lee Shih-Yang since 2016). In 2016, he began an intercultural dance dialogue with Thai choreographer Pichet Klunchun, and they presented "Behalf" (2018) and collaborated on the three-year project "An expedition to the embodiment of Ramayana". He was the stage director of Jérôme Bel's "The show must go on", commissioned by Taipei Art Festival in 2019, and with Bel, he also co-created and performed "Dances for Wu-Kang Chen" in 2020. In recent works "Thank You So Much for Your Time" (2019) and "Thank You For Staying Home" (2020, online streaming), Chen collaborated with a video artist Ruey Horng Sun.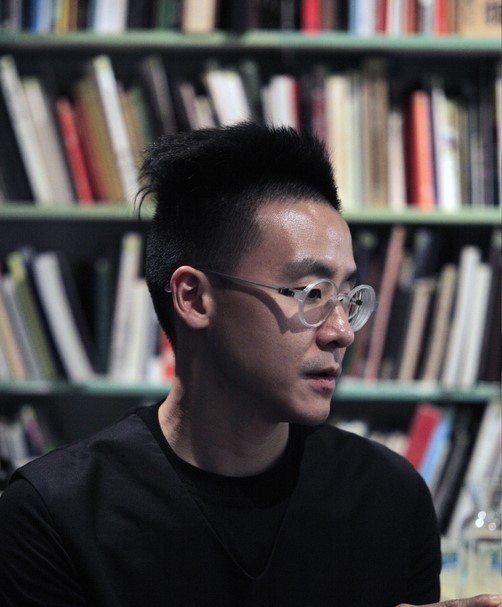 Ruey Horng Sun
Taiwan/Video Artist
Ruey Horng Sun is an artist and video designer. He is known for creating large-scale performative multimedia environments which interact with human perception, memories and uncanny experiences in our daily lives. He is the recipient of the 2020 Lucille Lortel Awards for his projection design in "The Headlands", produced by Lincoln Center Theater in New York.
"Corona Villa", a 16- channel video installation which imagines and proposes a future isolation facility at Taipei Fine Arts Museum in 2020, puts spectators in circumstances inherently caused by isolation, such as autonomy and surveillance, movement and constraint.
In 2016, Sun designed live cinematic musical "Serenade" for Hebe Tien, and collaborated with Sunset Rollercoaster as the live director of the concert "Typhoon Riders" in 2020.
"TYSMFYT", a devised theatrical piece, is currently in development with Wu-Kang Chen and the Horse Dance Theater to be premiered at REDCAT in 2023.
Sun has been a visiting artist at the Bennington College and on faculty at Taipei National University of the Arts.

2022 project
Closed Tomorrow (C.C.)
Wu-Kang Chen, a choreographer and dancer who leads a Taiwanese dance company "HORSE", and a video artist Ruey Horng Sun will work on their collaboration project established in 2015 to search for innovative relationships between dance and video in live performances. They will examine the possibilities of audience participation with the use of the internet and through social media to explore the potential of video in live performances, more than its function as an archive media. Takayuki Fujimoto (dumb type) will join in this residency.
Sponsor: National Culture and Arts Foundation (TW), Asian Cultural Council Taiwan Foundation