Naomi Ota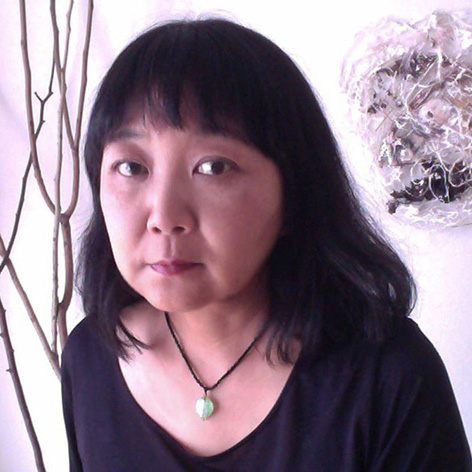 ©Naomi Ota
Naomi Ota
Japan/Artist
An installation artist, once based in Melbourne, Ota is known for her cross disciplinary collaborations in Butoh, dance, theater fields in Japan and abroad. Currently based in Kobe, her projects and international collaborations evolve from the respectful research. Her works, which are derived from nature, emotional landscapes and distant memories, range from delicate details to spatial installations. Completed graduate studies at Kyoto City University of Arts and a PhD at RMIT University, Australia.

2023 project
Community Program 2023:Naomi Ota
A Walk Through the Space-Time Continuum "in this house"
photo by bozzo

©igaki photo studio
An installation artist Naomi Ota will walk around to meet the residents of Takeno Town, with "Omoto"', an anthology of stories published by the local community. With the words and memories of the people and landscape collected in the community, she will weave short stories.
The text written in the season 2022/2023 will take the form of a narrative performance during the residency in 2023/2024, and it will be finalized in 2024/2025.
2022 project
Kinosaki International Arts Center Comunity Program 2022
A Walk Through the Space-Time Continuum "この家で- 이 집에서<in this house>"
A Walk Through the Space-Time Continuum "この家で- 이 집에서<in this house>" Film Screening ©bozzo

A Walk Through the Space-Time Continuum "この家で- 이 집에서<in this house>" (2021)©igaki photo studio
The town of Takeno, which once prospered as a port of call for Kitamae-ship, still retains many local resources and people's lives nurtured in its rich natural terrain, including a townscape of burnt cedar boards where the former shipowner's residence remains, beautiful beaches, the Takeno River flowing through the town, and natural mountains. Using the "Omoto" a collection of writings published by the Senior Citizens Club "Takeno Gakuen" for 28 years from 1977 until the merger of municipalities, artist Naomi Ota will visit the Takeno area and create new works by collecting people's words, memories, and landscapes. The results will be presented in March 2023.