Takuya Takemoto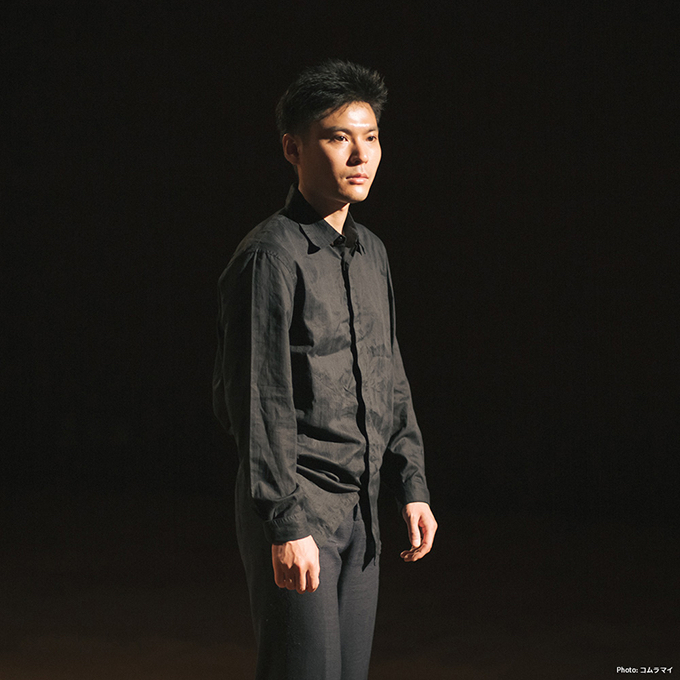 ©comuramai
Takuya Takemoto
Japan/Performance
A person in front of others, a foundation of performing arts and the body.
Relating himself with every element in that phenomenon and pursuing that state thoroughly, Takemoto presents performances structured only by the fundamental movements such as standing and walking.

Born in 1990, Gunma Prefecture. After graduating from Musashino Art University Department of Imaging Arts & Sciences in 2013, Takemoto completed "Things similar but different to theater" course at Bigakko in 2017, during which time he studied under the actionist Kubikukuri Takuzou to learn about physical expression and its perspectives.
Since 2017, he continues to perform every day with or without an audience.
Solo performances to date include "came to see mountains" (Dance New Air 2020>21) and "a figure at noon" (TPAM 2019 fringe).
2022 project
Verbalization of these five years and research for the next five years
"came to see mountains" (Dance New Air 2020>21) Photo: Yulia Skogoreva

"a figure at noon" (TPAM 2019 fringe) Photo: comuramai
"What does it mean for a person to stand in front of others?" Consciously asking such a question, Takuya Takemoto has been presenting every day a performance entirely constructed by subtle movements since June 2017. At this residency, under a different environment from that of Tokyo where he lives, he will verbalize his own method which is emerging after five years of practice, in order to seek the next step.
During a month and a half residency, he will present performances daily in various spaces in Toyooka city other than in the studio at KIAC. Through these daily performances, an interim report meeting and final performance, Takemoto invites local citizens and other residency artists to share his project.