Kyung Sung Lee/Creative VaQi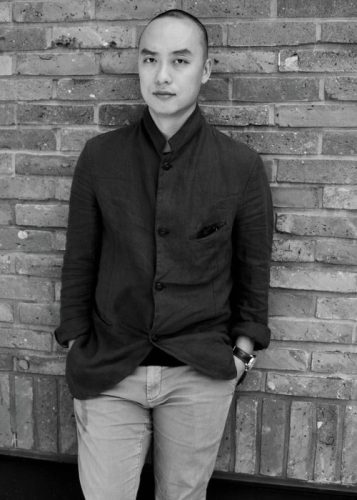 ©Jung, Hee-Seung
Kyung Sung Lee/Creative VaQi
Korea/ Theater Director
Kyung-Sung Lee is a young Korean theatre director. He founded Creative VaQi in 2007 and works as the artistic director. His past works include "The Dream Of Sancho", "The History Of Gangnam" and the "Theatre Practice" series. He won an award of the Chuncheon International Mime Festival in 2009 and became the youngest winner of the prestigious East Asia New Conception Theatre Award for "Let Us Move Your Sofa" (2010) and Doosan Yonkang Artist Award for "Namsan Documenta" (2014). He is a director with exceptional abilities utilising a diverse range of sensory stage languages to convey the problems of modern society. His works engage in genre-deconstructing, multimedia experiments and reducing our dependence on text, maximizing the possibilities of the message's multisensory transmissibility with an exacting and critical mindset while actively utilising media, installation, and performance on the contrary. His work was also presented in Festival Tokyo, Black box Theater Festival in Hong-Kong, Theater Formen, Munich Residenz Theater in Germany, and Live Arts Festival in Melbourne.
Kyung-Sung Lee served as 3rd artistic director of Seoul Marginal Theatre Festival and currently is professor at department of Theatre Directing at Sungkyunkwan University, Seoul.


2022 project
Story of an Island
©Creative VaQi

©Doosan Art Cente
Korean artist collective Creative VaQi (directed by Kyung-Sung Lee) is known for their detailed research on the various contemporary social issues and realization of critical performances free from the formality. At their second residency, they will work on the creation of a new performance that deals with the "Jeju April 3 incident". In 1948, during the period Korea was undergoing the division between the North and the South, people of Jeju Island, located in the south of the Korean peninsula, have staged an uprising; and in consequence, the tens of thousands of citizens have been murdered in the suppression by the South Korean military force.
In recent years, a considerable number of remains were excavated at the genocide site, as stated in the title in Jeju dialect, which means "I can't tell". From the story told by the bereaved families interviewed by the members, they will reconstruct the unknown story about the victims of the incident and their bereaved families.