Maki Morishita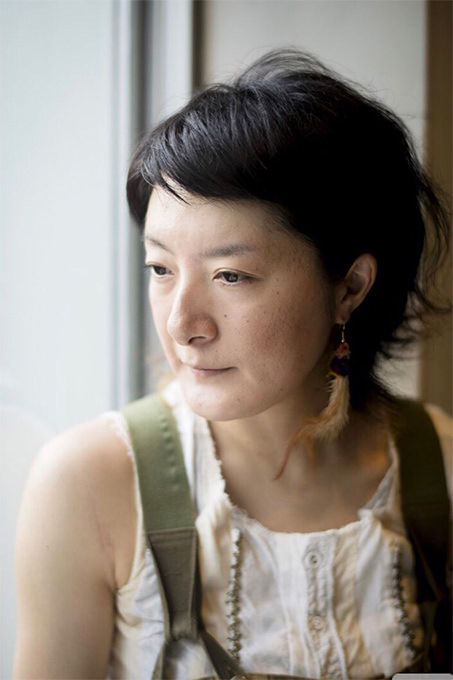 @Ryo Ohwada
Maki Morishita
Japan/Choreographer, Dancer
Choreographer and dancer. Morishita's dance has its roots in a play she invented to make friends in her childhood when she had to change schools due to her father's job. She has performed solo works in more than thirty cities in ten countries. Freely crossing the genres,she has collaborated with artists of theater, music, visual arts or manga.
With the work "Sabi kara deta mi (Fruits borne out of rust)" with the contemporary visual artist Tabaimo, she won the 8th Japan Dance Forum Award. In 2017, she has produced and performed her solo work "Dancing Symphony No.5 by Beethoven 'Fate'". Morishita also conducts workshops and creates performances with participants of different generations, in accordance with her motto: "One hundred people, one hundred colors." Seeking for the place to experiment, Morishita founded a new company, Morishita Stand, with young dancers. Her unpredictable and magical world emerges from a unique "Ma(break)", instantly capturing everyone who surrounds her.
2020 project
Maki Morishita×Toshiki Usui "Dancing Symphony No.5 by Beethoven `Fate`"
©igaki photo studio

©igaki photo studio
Choreographer and dancer Maki Morishita, who regularly collaborates with artists of different genres, will work on her project "Dancing Symphony No.5 by Beethoven'Fate'" once again. In 2017, the work was presented as her solo work, with choreography by artists of different backgrounds, MIKIKO, Mirai Moriyama, Naoki Ishikawa and Akira Kasai for each movement.
At the occasion of the 250th anniversary of the birth of Beethoven in 2020, the performance is programmed for the "Music Note Festival- Children of Toyooka meet with music from all over the world" organized annually since 2014 in Toyooka. Morishita will dance along the solo piano version of "Fate", arranged by Franz Liszt and performed by pianist Toshiki Usui, the artistic director of Festival of Musical Notes.