Maki Morishita and Naoka Uemura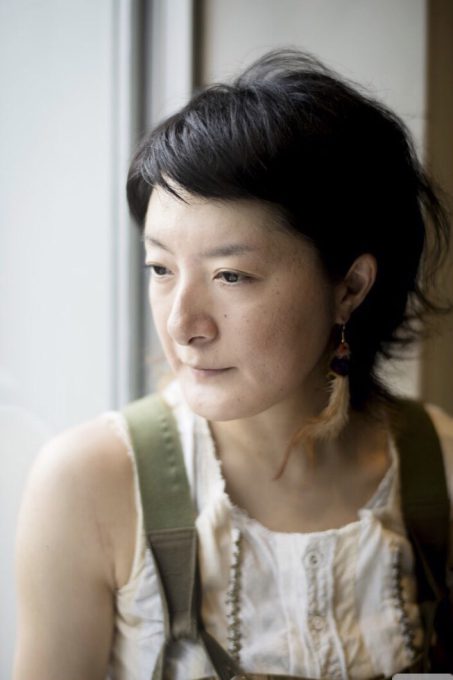 photo by Ryo Ohwada
Maki Morishita
Japan/Choreographer, Dancer
Morishita's dance has its roots in a play she invented to make friends when she had to change schools in her childhood. She has performed in more than thirty cities in ten countries, and she continues to expand her activities by collaborating with artists of different genres. Since 2017, she has been working on her solo work "Dancing all movements of Beethoven's 'Fate' Symphony No. 5" (choreographed by MIKIKO, Mirai Moriyama, Naoki Ishikawa and Akira Kasai) and on "Dancing all movements of Beethoven's Symphony No.9", the group work by her own company Company Morishita STAND since 2019, as a continuous challenge for the bodies that react against music. Morishita also conducts workshops and creates performances with her motto: "One hundred people, one hundred colors." Her unpredictable and magical world emerges from a unique "Ma (break)", instantly capturing everyone who surrounds her. A recipient of the 8th Japan Dance Forum Award in 2014, of the Senior Fellow Grant of the Saison Foundation between 2015 and 2017. A support artist for the promotion of contemporary dance by Japan Foundation for Regional Art-Activities.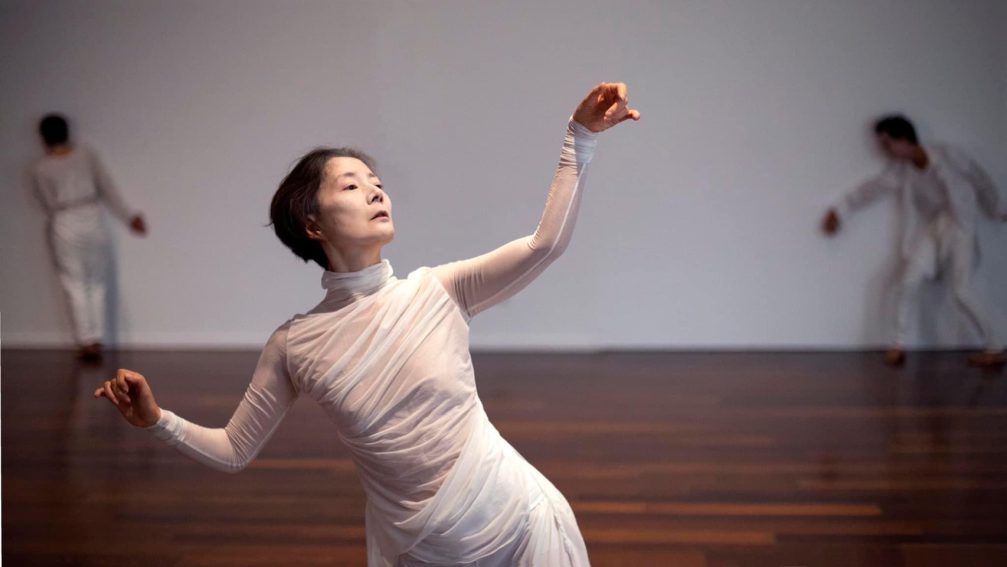 photo by Fabio Massimo Fioravanti
Naoka Uemura
Japan/Dancer, Choreographer
Born in Kanazawa, Uemura started ballet in her early childhood. Continuing her study of dance with Kuniko Kisanuki and of dance and Eurythmie with Akira Kasai, she has also performed in their works. In 1995, she started to create her solo dance works to explore the potentiality of "a body" and performs in Japan and abroad. Since 2006, she has been working on a series "Life", where she examines the connection between words and bodies. Besides creating solo works, she organizes sessions in collaboration with artists of different fields. She also conducts workshops under the theme of "discovery of the bodies and adventure" with a wide variety of participants to share the pleasure of discovering their own dance with their own bodies. In recent years, as a duo "Mitsutake Kasai x Naoka Uemura", they regularly organize performances and workshops to promote exchange between the different generations and the interchange through dance. Selected for the Program of Study in Japan for Upcoming Artists of Agency of Cultural Affairs in the fiscal year 2002/03 and recipient of the 36th Dance Critics Society of Japan New Artist Award. Lecturer at the college of Performing and Visual Arts of J. F. Oberlin University.
2023 project
Running women, searching women. - research on how to archive a performance with the performance "Running women" - (tentative title)
Maki Morhishita + Naoka Uemura "Running women" (2013, Spiral Garden)photo by Hajime Hayashi

Maki Morhishita + Naoka Uemura "Running women" (2013, Spiral Garden)photo by Hajime Hayashi
In 2013, Mika Kurosawa, the deceased "godmother" of Japanese contemporary dance, created "Running women" with the choreographer and dancer Maki Morishita and Naoka Uemura in the scene.
After ten years from its premiere, by recalling the performance in their bodies, the two dancers will explore how dance performances can be carried on in the years to come.
(Project Cooperation: Mika Kurosawa Archives)