Daiji Meguro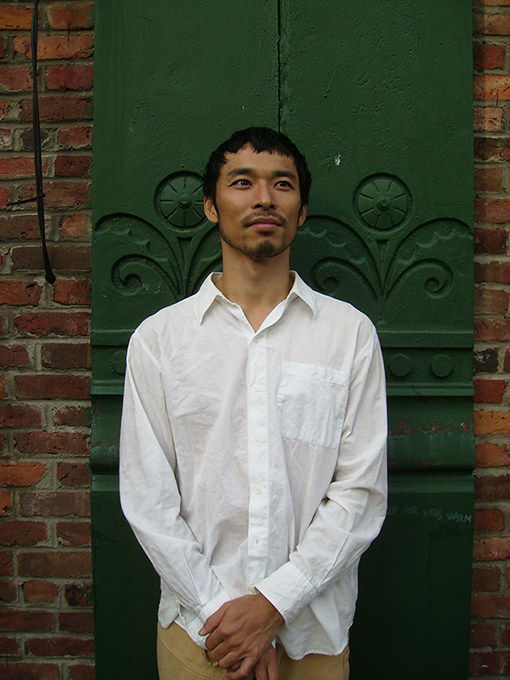 © Matt Leaf
Daiji Meguro
Japan/Butoh Dancer, Choreographer, Entertainer
Daiji Meguro has studied Butoh under Akiko Motofuji at Tatsumi Hijikata Asbestos Studio. From 2003 to 2010, he was a member of the company Ko & Edge Co., led by Ko Murobushi. Aside from Butoh, Meguro started a one man touring troupe, Yebisu Daikokuza in 2016 and has been touring. The works use almost lost traditional (sometimes regional) theater forms, mixed with modern, contemporary and popular performance influenced by the West. He received support for "Overseas Study for Upcoming Artists" from the Japanese Agency for Cultural Affairs in 2010.
2021 project
"Paradise and Hell with Yokai Show!!"
"Yokai Show at the Yokai House !!"(2018)

"Yokai Show at the Yokai House !!"©中島伸二(2018)
The third version of "Yokai show!!" by a touring troupe Yebisu Daikokuza, led by Butoh dancer and choreographer Daiji Meguro. In 2018, the second version "Yokai show at the Yokai House!!" was created at KIAC and performed in two venues in Toyooka City. Subsequently, the performance has toured in Chugoku and Shikoku regions, and it was highly welcomed. In this new creation of the popular series, Meguro will write, direct,
performs and operate technical equipment all by himself. During the residency, in addition to the creation of movements of Yokai and rehearsals, he will construct the special stage and set and will program lights and sounds, with a view to participation in fringe programs of Toyooka Theatre Festival in autumn and to organizing a tour in Japan.
2018 project
"Yokai Show at the Yokai House !!"
🄫HANDSAM
A touring company "Ebisu Daikokuza", established by the Butoh dancer and choreographer Daiji Meguro, aims to offer the performances for men and women of all ages.The first version of "Yokai Show!!" became a popular repertory for children and adults, performed for more than 100 times. In Kinosaki, Meguro will create the second version "Yokai Show at the Yokai House!!". It is a story about the house where Yokais, or ghosts, started to dwell on and its owner troubled by the unpredictable presence of the Yokais. Choreography of the Yokais' movements and design and programming of the lights and sounds will be defined at the residency, and an open performance will be scheduled. The performance will tour all over Japan.