Masamitsu Araki / Taifu No Me (eye of typhoon)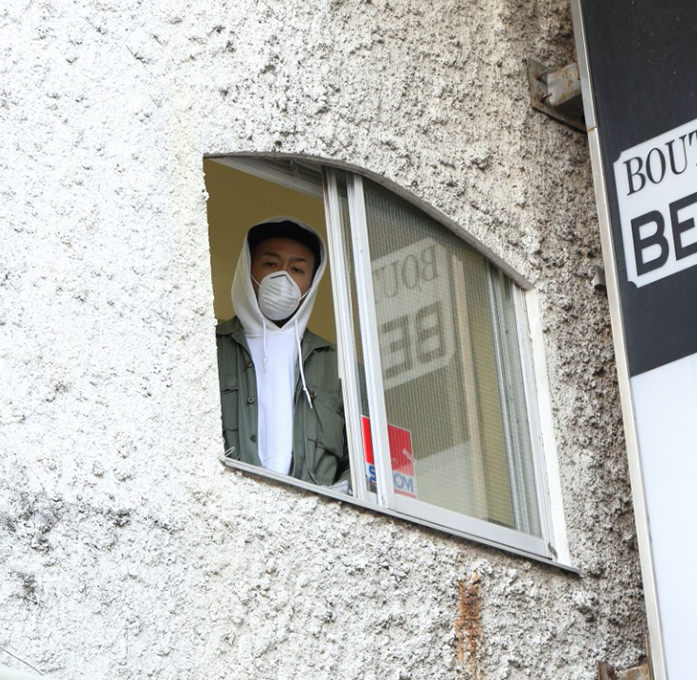 © Kai Maetani
Masamitsu Araki / Taifu No Me (eye of typhoon)
Japan/Artist
Born in Yamagata in 1981, Masamitsu Araki graduated from the Department of Visual and Performing Arts at Kyoto University of Art and Design (today, Kyoto University of the Arts) in 2005. His wide-ranging practice encompasses everything from theater pieces to installations. His major performances to date include "Going to the Sea with Uncle"(Kyoto Art Center Auditorium, 2018) and "Room to Amplify" (Aichi Prefectural Art Theater Mini Theater, 2018), while his major solo exhibitions include "Acoustic Device—Five movements for the noise" (Tokyo Wonder Site Hongo, 2016). As a sound designer, he has collaborated with numerous artists.
2022 project
Speculative free-from-routine project
"Room to amplify 2020"(2020, SCOOL)©Masanobu Nishino

"Sami Khedi Ra Biot (microcosm)"(2019)©Takeshi Hirabayashi
Artist Masamitsu Araki will simultaneously work on 2 projects related to "virtuality".
1. For the project "Exploration of dance and music (from a desert to virtual reality)", Araki will collaborate with a Kyoto-based dancer to start with research on the history of dance and music to create a new work.
2. For the project "God and people", the artist group ARCHIVESPAY founded by Araki in 2016, will create a new stage space which integrates virtual reality and internet. Respectively to the project 1, Araki will observe and keep the record of how ARCHIVESPAY will set up a stage space, by using an independent perspective, analysis and interpretation.