Dance workshop "Hand in Hand, We Dance"
by Shimmering Production (微光製造)
©Shimmering Production, photo by Sinah Osner

©Shimmering Production, Photo by LIN Yu-Quan
Dance workshops by Shimmering Production (微光製造), a dance company led by Taiwanese choreographer Yeu-kwn Wang will be held at Kinosaki International Arts Center. This workshop is open to those with no dance background.
Through games and combinations of actions, the workshop will lead the participants to deconstruct the daily body movements. By stretching with the breathing cycles, the participants will become more aware of their body and further attempt to create dance phrases that are unique to themselves.
Movement exercises. Exploring imaginations. Dance.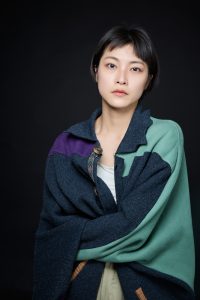 Workshop Instructor: Lee Yin-ying (photo by Chen You-Wei)
---
Date

Sunday, Dec. 17 at 3pm-4:30pm
Venue

Kinosaki International Arts Center
Fee

Free
Target

All ages are welcome, dance background is NOT REQUIRED
Reminder

Please wear comfortable outfits that are suitable for exercise
Instructor

Lee Yin-ying (co-founder and dancer of Shimmering Production)
Credit

Production|Shimmering Production
Support|the Agency for Cultural Affairs Government of Japan, Fiscal Year 2023, National Culture and Arts Foundation, Department of Cultural Affairs Taipei City Government
Partners|Yokohama Dance Collection, STUDIO ARCHITANZ

Reservation

Please call or fill out the online form below (Join us button ).
*When calling, be sure to give us the title of the event, your name, the number of people attenging, and contact information.
Others

■Regarding COVID-19 Measures During Events
- Please refrain from coming to the theatre or visiting if you have a fever or are sick.
- Wearing a mask is at the discretion of the individual. Masks should be worn as necessary during crowded situations, performances involving continuous vocalization, etc.
- Cough etiquette and hand washing are recommended.
Share